iWheel improved!
Posted on April 24, 2010
The new version of iWheel contains a lot of improvements. Background can be transparent now, touch scrolling has been improved, images can be displayed over its cylinder, …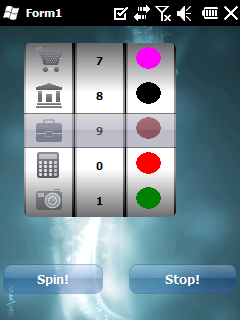 The tutorial has also been rewritten. All iWheel's features are now explained in the tutorial.
You can also check the new sample application written in VB and in C#.